About us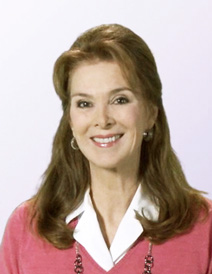 Debra von Bernuth
BA, RDMS, RVT
Santa Barbara City College
DMS Program Director
The Founders
Debra von Bernuth, BA, RDMS, RVT is Program Director and Professor of the CAAHEP accredited Diagnostic Medical Sonography program at Santa Barbara City College, which received the prestigious 2013 Aspen Award as the Number One Community College in the nation. She has a multidisciplinary background and holds ARDMS registries in OB/GYN, Abdominal, Breast, and Vascular Technology. She has been a sonographer educator for more than 20 years, and has helped thousands of registry candidates pass their ultrasound credentialing exams. She has lectured widely, and served as a DMS curriculum consultant to many public and private educational institutions throughout the country.
Debra lectures in all areas of ultrasound education, but her favorite topic is Ultrasound Physics. She is a master at turning abstract terms and concepts into visual representations. Visual supports are the foundation, which make the often challenging subject of Ultrasound Physics and Instrumentation into something more concrete that the student can hang onto. Students rave about her humorous teaching style and the memory techniques she uses to make the material "stick".
Although Debra has presented many live Ultrasonic Physics and Instrumentation Registry Review seminars over the years, it has been her dream to launch an online SPI review that offers accessibility and flexibility in scheduling to all those who desire to prepare for their ARDMS, CCI, or ARRT registry examinations. To this end, she has created a unique real time registry review for the 21st century, "The Ultrasonic Physics Review".
Her husband, Charlie von Bernuth, has had over 25 years of experience in the entertainment industry as a director, writer, and producer. He has produced several feature films, as well as directed TV pilots, and industrial films. His desire to make education more interesting and fun, has brought him to the multimedia world. "The internet has opened up a whole new venue for providing educational resources to a greater number of people, and today's advanced technology has allowed us to create educational projects that inspire people to learn."
Together, they have created Ultrasonic Education to address the need for comprehensive, informative, as well as entertaining on-line education.